Vitalised Vintage Pop-Up Sale
Vitalised Vintage would love to invite you, our lovely friends and followers, to a one off Pop-Up Sale at The Undercroft, St John's Church, Lansdowne Crescent in Notting Hill 10am to 6pm Saturday 4th May 2013. As well as being delighted to exclusively offer you 25% off our collection of clothes and accessories and the opportunity to have first access to new items not yet available to buy...
Sugar and Spice and All Things Nice
As well as preparing for our new exciting shoot taking place in May I (Ellie) have had a little planning of my own to do recently. I am getting married in September and have been organising our wedding. There will of course be an element of vintage to compliment what will be a classic and quintessential English country wedding. I have decided on the dress and have my something blue, I even have...
The Easter Bunny Hop
The Easter Bank Holiday is here and whilst it might not feel like spring with snow and freezing winds, we're determined to feel sunny with thoughts of sweet Easter treats and chuckling at the Edwardian's amusing enthusiasm for this particular holiday and apparently all things egg-related. Across the pond Americans were equally enthused by the possibilities Easter...
When the birds do sing
The official start of Spring may still be a little while away, but the slightly watery burst of sunshine today has left us feeling wildly optimistic at the promise of Spring after what feels like a resolutely grey start to 2013.  With the first of the crocuses beginning to peep through the still pretty sodden earth in their gorgeous jewel purple and yellow colours, we're equally...
Happy St Valentines Day
So here we are….Valentine's Day 2013 and a happy day to all of you! I hope that you're all being spoilt by the ones you love. The traditions of the day of St Valentine is celebrated around the world, in some places more than others! America takes it all very seriously but some scrooges have suggested that Valentines day has just been exploited by the major greeting card...
**FROST FAIR FLASH SALE** (14 days only)
15% OFF SELECTED CLOTHES & 10% OFF SELECTED ACCESSORIES This recent flash of freezing weather has kept us wrapped up warm and snuggled into our cosy coats, and made us think of London's famous Frost Fairs throughout the 17th to 19th centuries.  The 'Little Ice Age', as it was referred to, that enveloped Britain from the mid 14th century to the mid 19th century created...
Non-Stop Party Frocks
The holiday party season has swept upon us in a dazzling shimmer of sparkles and satin.  A favourite time of year for us at Vitalised Vintage as it is the perfect excuse to unveil our very special vintage dresses; the ones that gave us a flutter of glamour-loving butterflies when we first found them, the ones that made us want to put them on immediately with the unadulterated delight of a...
Vintage Olympic Fashion
So the Olympics are finally here! After waiting for 7 years, the Opening Ceremony kicked off last Friday and what a spectacle it was. When done Mr. Danny Boyle, I have never felt more proud to be a Londoner! Having initially been a little sceptical about the onslaught of 1 million + tourists descending upon our city, flooding the transport network and generally making life rather more difficult...
Falabella follow up!
What a day we had shooting for VV and Dogs & Horses with photographer Andrew Farrar. All in all we had a total of nine dogs and two mini toy horses. Here is a collection of pictures from behind the scenes for you! Me and 'Hannah Montana' Charlotte, my fabulous assistant stylist and Martin from Dogs & Horses with Hannah Montana and Mona Liza! Rosie the French Bulldog...
Falabella Fun!
Tomorrow Vitalised Vintage is joining forces with D & H a luxury leatherwear brand that make the most exquisite accessories for dogs and horses. We are doing a shoot tomorrow featuring 4 models, 7 dogs and 2 Falabella ponies! It is going to be brilliant but total chaos. I can't wait!  Will post some update pictures tomorrow from behind the scenes! www.dogsandhorses.co.uk
Summer Daze & Castaways
So we are back after a very successful trip to gorgeous Mallorca to shoot our Summer story for VV.  The stunning Swedish model Ellinor S was at the centre of the story 'Summer Daze & Castaways' and looked simply sublime gracing the beaches and forests of South West Mallorca. I can't wait to show you the finished result. In the meantime here is a little taster of what you can...
Summer's a comin'
In 24 days (and not a moment too soon) Vitalised Vintage will be venturing out to Mallorca for our Summer shoot! I thought I would share with you some of the glorious pictures that have given me inspiration. Enjoy and have a great weekend. I took this down in Dorset back in March. The Sun reflected on the water at low tide.
Festival Season
So the Festival season has, at last, kicked off Stateside with Coachella in Southern California last weekend. As usual Kate Bosworth was at the front of the style stakes looking just gorgeous wearing nude boots, black short shorts, a black tee and a vintage inspired Isabel Marant shirt. But in the 1970's it was the icons of today, Marianne Faithful, Patti Smith and Debbie Harry who...
Pinterest
I hope you all had a lovely bank holiday weekend. I have recently become totally and utterly obsessed with Pinterest! It is just brilliant for creating mood boards in preparation for VV's Summer shoot in Mallorca at the end of May. This is my favourite board at the moment: http://pinterest.com/ellieshepherd/summer-daze-castaways/ It is so exciting to think that Summer is on the way. I...
Happy Easter
Have a wonderful bank holiday! I shall be spending the weekend doing as little as possible (with the exception of hunting for Vintage of course). I am looking forward to long baths, lots of reading and spending time with my wonderful friends and family….oh, and eating far too much chocolate! Enjoy! x PS. We are now on Pinterest. Check out the VV pin board for a collection of...
Beauteous bag
This beautiful pink clutch bag is adorned with sequins and has a beautiful art deco inspired clasp. It will be available for sale on the website very soon!
T'is the season Thank goodness! At last we are beginning to see a glimpse of Summer! The blossom on the trees is in full bloom, the days are getting longer, the birds are returning to our trees and the time has come to start thinking of drinks and dinners al fresco.  Cakes, sandwiches, champagne and rosé but most importantly which vintage treasures will catch their first peek of Spring...
Lovely Lace
Now that the Wintery weather finally appears to be on the out (today is the Spring equinox), I cannot stop thinking about my Summer wardrobe and the resurrection of all things pretty and floaty. If there is one thing that I look forward to being able to wear the most it is Lace, of any kind, dresses, blouses, smocks and the like.  When thinking of Vintage clothing, Lace always comes to mind...
The Wizard of Ossie
No website or blog dedicated to Vintage clothing and lifestyle, in my opinion, would be complete without an ode to Ossie Clark somewhere or other. Ossie can undoubtedly be referred to as one of the most influential designers not only of the 1960's and 70's, but of all time. I went to a talk day at the magnificent V&A back in September 2011. It was an evening with Celia Birtwell,...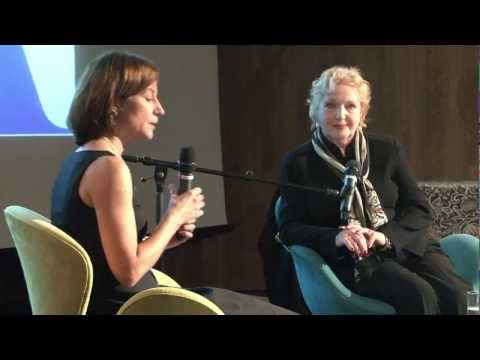 Vitalised!
For a little over 6 months now I have been working on my new company Vitalised Vintage.  The website is still under construction but hopefully not for much longer. In the meantime I thought I would kick off with my Blog. A few little tit bits of random wonderings from my vintage ventures, a little lowdown and the odd 'sneak peak' of the photo shoots past, present and future along with some...
'Don't you want me baby' - THE 80's
The decade that fashion DID NOT forget!   Being a child of the 1980's, born in '83, I have always been particularly fascinated by the diversity of its fashion. I wasn't quite old enough to remember much of my own attire but I do remember that of my Mother's, along with a few particular treasures from my "collection"! Fortunately my Mother had the foresight and taste to bypass the whole shell suit...